ABOUT LAGNIAPPE EQUESTRIAN CENTER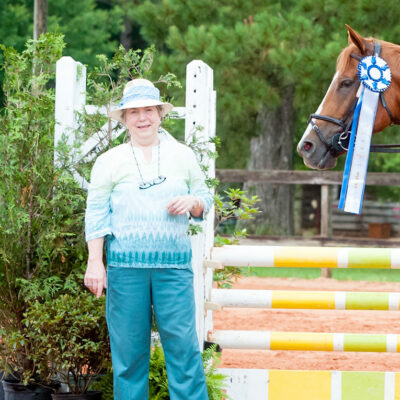 Nestled in the beautiful countryside, Lagniappe Equestrian Center, is conveniently located between New Orleans and Baton Rouge in Folsom, Louisiana. Lagniappe Equestrian Center has numerous trails, cross country courses, multiple riding arenas nestled on almost 300 acres. This beautiful country estate is owned by Hildreth McCarthy and Jon Massey.

The facility is available for rent for event shows boasting three arenas, cross country course, clubhouse, cabins, camper hookups, and a 168 stall show barn. Let us host your next event! Go to our facility page for more information.

We offer boarding options for your horses. We have both inside and outside boarding available. Inside boarding includes stall, twice daily feedings, scheduling of shoeing and veterinary services, blanketing, and turnout. Outside board consists of expansive paddocks and run-in sheds, feeding, and scheduling of shoeing and veterinary services as well.
Jessalyn Putt
Hunter/Jumper/Equitation Trainer
Jesse has been riding and training horses for over 20 years.  Her love for horses led her to earn degrees in Equine & Equestrian Management.  She specializes in Thoroughbreds and problem horses, and helping their owners achieve their personal goals both at home and in the show ring. Jess is a certified instructor at the CHA (Certified Horsemanship Association) Level 4.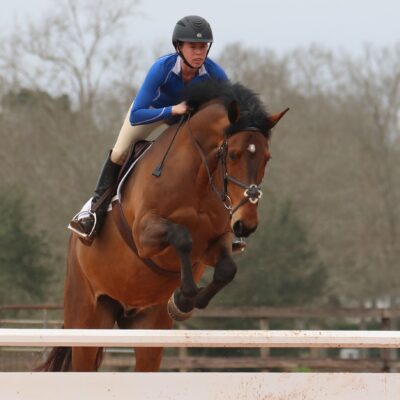 Rebecca Smedley
Dressage and Eventing Trainer
Rebecca grew up showing hunter equitation in south Florida. She graduated from Wesleyan College in Macon, GA where she competed on both the Hunt Seat and Western equestrian teams. Over the years she has worked in a variety of disciplines eventually finding her niche in the Eventing and Dressage worlds. She coaches riders of all ages and levels, tailoring lessons to meet their individual needs. Her goal is to give clients the confidence to learn and grow in ways that will help them succeed both in and out of the saddle.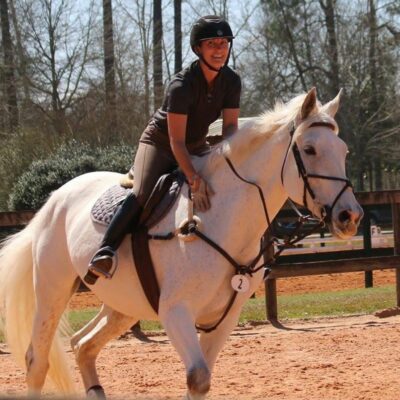 Nikhol Kelly
Dressage and Eventing Trainer
Nikhol started her equestrian career as a very young child in the hunter/jumper world but quickly grew fond of a program called the United States Pony Club. While improving on both horsemanship and riding in this program, she was exposed to many different English disciplines such as Show Jumping, Dressage, Quiz, Eventing, and Mounted Games, qualifying and attending championships for 4 years. Nikhol later joined a western drill team, the Gerry Lane Youth Riders, where she rode as rodeo entertainment for five years. More recently, she has grown very fond of Eventing as it incorporates her love for different disciplines. She is a member of the United States Eventing Association and has competed in numerous recognized and local events in Eventing and Dressage. For the past 4 years, she has been giving lessons and training horses at local equestrian centers. She graduated from Louisiana State University in 2015 with a degree in Animal Science and hopes to continue to spread her passion for animals and horseback riding. Nikhol coaches riders of all ages and skill levels.  She centers her instruction on horsemanship and achieving individual goals.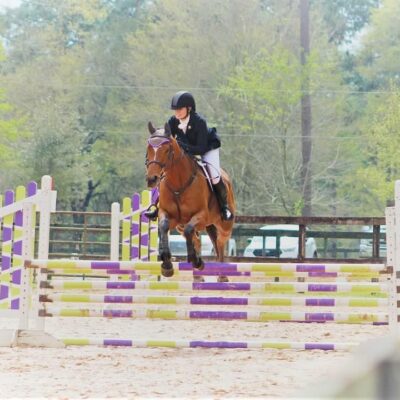 Leslie Morris
Dressage Trainer
Leslie has been teaching riding for almost 35 years.  Leslie has worked extensively with Elizabeth Lewis, Debbie Bowman and Loma Fowler.  She has also ridden in clinics with Captain Andy de Szinay, Max Gawhyler, Heather Blitz, Mary Wanless, Leif Sorenson and Charlotte Bredahl.   She has trained and competed horses from Training level to Intermediare I and received her USDF Bronze and Silver rider medals.  She has participated in many USDF Instructors Workshops and was the recipient of USDF Region 9 Teaching Excellence Award. She is happy to work with any level rider and horse.  It is one of her goals in teaching that a rider starts to feel the harmony and balance that dressage training brings to a horse.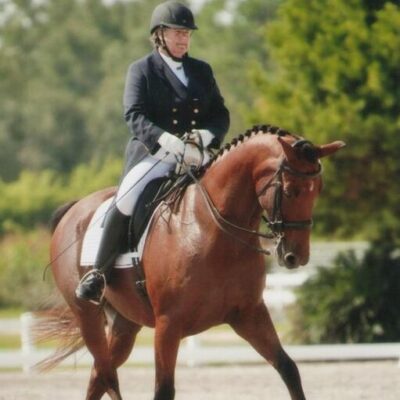 Sharon Londoño
Sharon was born and raised in Oconomowoc, Wisconsin.  Her lifelong love of horses flourished at Lakeshore College in Wisconsin were she earned a degree in Equine Science.  Her equine education has been supplemented with related courses at the University of Colorado.
Sharon grew up riding Arabians, barrel racing Quarter horses and driving draft horse in harness.  She also has competed in Cutting, Reining, Team Penning and Sorting.   Also has shown horses in hand (conformation) in these breeds, as well as under saddle in Western Pleasure.  For 20 years, Sharon's main career has been managing and training Danish Warmblood horses at Oak Hill Ranch, for the Dressage disciple.  Working with the Danish Warmbloods has taken her on travels to Denmark on several occasions which even involved luncheons with Princess Benedikte of Denmark .  Sharon served as President of the North American Danish Warmblood Association and is a lifetime member of.   Sharon has changed disciplines about 4 years ago and currently manages a 300 acre Hunter/Jumper/Eventing boarding facility where she also hosts events, clinics and charity shows.
Sharon has also been involved with the Paso Fino breed since 1984.  Sharon has earned her PFHA judge's card and began her judging career in 1989 becoming a Senior Certified judge in 1993 as well as becoming a "R" recorded USEF judge.  She has judged Nationally and Internationally in Canada, Germany, England, Puerto Rico, Colombia and Dominican Republic.
Besides judging, training and riding – Sharon currently coaches the World Cup Youth Paso Equitation Team, gives lessons and clinics.
Email:[email protected]