WELCOME TO LAGNIAPPE EQUESTRIAN CENTER
Nestled in the beautiful countryside, Lagniappe Equestrian Center, is conveniently located between New Orleans and Baton Rouge in Folsom, Louisiana. Lagniappe Equestrian Center has numerous trails, cross country courses, multiple riding arenas nestled on almost 300 acres. This beautiful country estate is owned by Hidreth McCarthy and Jon Massey.

The facility is available for rent for event shows boasting three arenas, cross country course, clubhouse, cabins, camper hookups, and a 168 stall show barn. Let us host your next event!
We offer boarding options for your horses. We have both inside and outside boarding available. Inside boarding includes stall, twice daily feedings, scheduling of shoeing and veterinary services, blanketing, and turnout. Outside board consists of expansive paddocks and run-in sheds, feeding, and scheduling of shoeing and veterinary services as well.
Ella Lewis
Hunter/ Jumper Trainer
Crosswinds Hunter Jumpers is a local horse training operation based out of the premiere equine facility, Lagniappe Equestrian Center. Crosswinds will also travel to private farms to teach lessons as well as train horses. We specialize in lessons ranging from beginner riders to the advanced riders.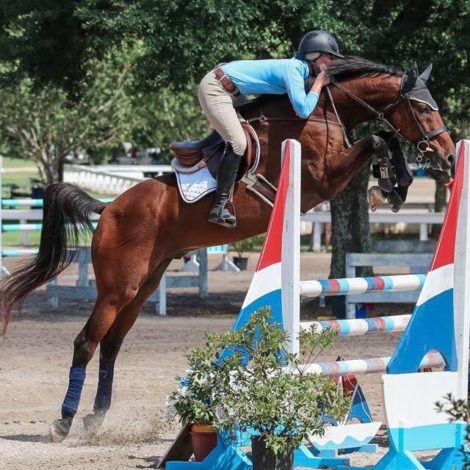 Leslie Morris
Dressage Trainer
Leslie has been teaching riding for almost 35 years.  She lived in Virginia for 10 years riding, showing, teaching and judging schooling dressage and hunter shows.  Although dressage became her main focus, she competed in hunter shows and combined training events.  While in Virginia, Leslie was selected twice to ride on the VA state dressage team in a 12 state competition at Gladstone.  She was also selected to be a demo rider for the USDF national judge's symposium in North Carolina.  Sh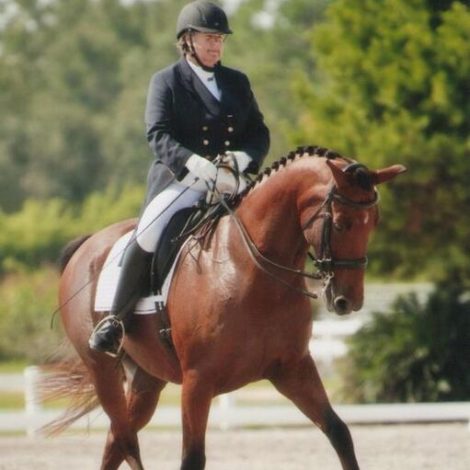 Catherine Insley
Eventing Trainer
Catherine has been instructing riders for 40 years.  She enjoys teaching riders of all ages and skill levels. Her primary   discipline   is combined training. She believes when one combines dressage, jumping and cross country riding a very well rounded and confident horse and rider are produced. Stay connected with C. Insley Eventing.